Bulletin Bottle is a hand-curated selection of custom water bottles featuring a variety of colors, designs, and material options for your unique brand identity. All of our water bottles are BPA free. Water bottles that are denoted as child-safe are age graded and tested for CPSIA compliance. Click for more information.
---
---
---
RECENT BLOG POSTS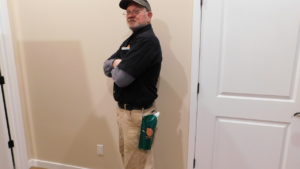 Our BPA-free Fold Up Water Bottle Bag is a great travel item. It rolls up and packs away well in a bag, backpack, or four-legged friend's pack–or clip it anywhere with the included carabiner. Deborah recently took it with her when she traveled to the mountains, where, as she said, "fresh water flows clean". Deborah commented, "It was easy to just pull out of my daypack, have a good cold sip of mountain water, and roll it back up."
Continue reading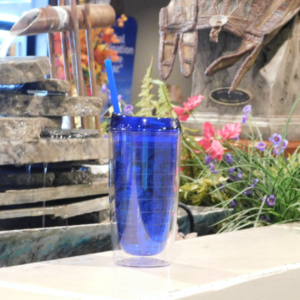 Here's a fun, colorful item that will catch your eye! Our Twist Tumbler is a new twist on a classic design (see what we did there?). This double walled tumbler is not insulated, so it's meant for cold drinks only, but it will keep the condensation at bay during the hotter parts of the year. It fits in most vehicle cup holders but is also fully capable of sitting on your desk all day.
Continue reading