Bulletin Bottle is a hand-curated selection of custom water bottles featuring a variety of colors, designs, and material options for your unique brand identity. All of our water bottles are BPA free. Water bottles that are denoted as child-safe are age graded and tested for CPSIA compliance. Click for more information.
---
---
---
RECENT BLOG POSTS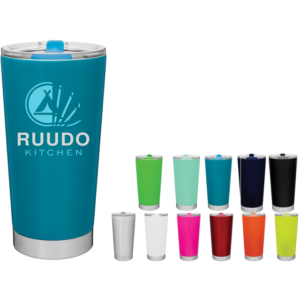 Water bottles are an easy and effective way to advertise your brand. Full color printed water bottles, or bottles that can display your logo proudly, are a great way to promote your brand or company. They're also a great way to give something back to your clients or employees.
Continue reading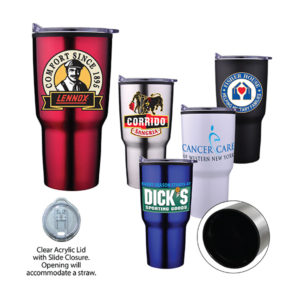 When you're looking for a custom tumbler made with a stronger material than plastic, we turn to stainless steel. It's a great material when you need something durable, and it's a bonus that many of our stainless water bottles and tumblers come insulated. One of our favorites is our Large Stainless Steel Tumbler!
Continue reading