Bulletin Bottle is a hand-curated selection of custom water bottles featuring a variety of colors, designs, and material options for your unique brand identity. All of our water bottles are BPA free. Water bottles that are denoted as child-safe are age graded and tested for CPSIA compliance. Click for more information.
---
---
Bulletin Brands on Instagram
---
RECENT BLOG POSTS
Shop Small for Bulk Water Bottles!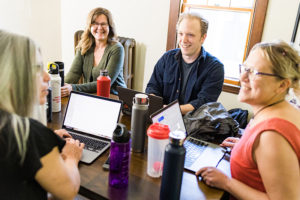 When shopping for bulk water bottles, most of the options out there are large corporations or factories that provide bulk orders for cheap prices. While this situation may be good for your budget, you may be wondering what other options are out there in hopes of finding something more in line with your values. The good news is that shopping with a small business doesn't always mean you'll be breaking the bank. In fact, you'll be happy to know that with Bulletin Brands, you get the affordability of warehouse prices but with the reliability of working with a small business!
Continue reading
Say Hello to Viva Magenta: Pantone's Color of the Year!
The new year is here and with that comes Pantone's new Color of the Year for 2023! Each year they choose a new color that they believe encapsulates the energy and vision for the year ahead. And this year they did not disappoint with Viva Magenta! This bright and bold color choice is perfect of the upcoming year ahead!
Continue reading