Bulletin Bottle is a hand-curated selection of custom water bottles featuring a variety of colors, designs, and material choices for your unique brand identity. All custom water bottles on Bulletin Bottle are BPA free. Water bottles that are denoted as child-safe are age graded and tested for CPSIA compliance. Click for more information on custom water bottles and product safety.
---
---
---
RECENT BLOG POSTS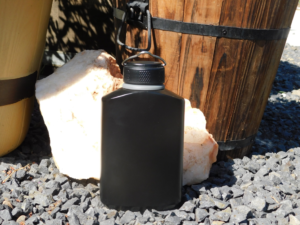 Are you looking for a promotional canteen? One that you can put your branding on but that can actually be used for real life expeditions? If so, you likely already have discovered that they're not at all easy to find. That's why our Aluminum Canteen is so special.
Continue reading

Did you plan 2019 budgets around the possibility of skyrocketing tariffs? Nope, we didn't think so. Nonetheless, here we are, midway through the year, with tariffs rocking Chinese imports and driving prices up.

So do you abandon all of your projects due to cost? Pick and choose the critical ones? Perhaps. But there's another option: choosing USA made water bottles.
Continue reading