Bulletin Bottle is a hand-curated selection of custom water bottles featuring a variety of colors, designs, and material options for your unique brand identity. All of our water bottles are BPA free. Water bottles that are denoted as child-safe are age graded and tested for CPSIA compliance. Click for more information.
---
---
---
RECENT BLOG POSTS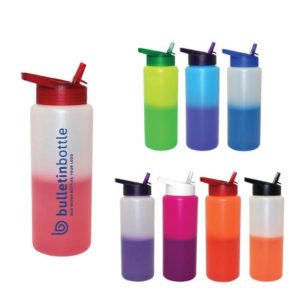 When you're on the go, you don't have time to stop for anything. That includes refilling your water bottle. Jumbo water bottles are the best way to make sure you're staying hydrated during your busy day. The large capacity is perfect for on the go. Don't worry about refilling because you won't need to!
Continue reading
Having a water bottle as versatile as you are important for your busy lifestyle. Something that's easy to use and bring with you anywhere. While you're focusing on the bottle and size you want, don't forget about water bottle lids! Picking out the perfect lid is key to making sure you'll love your water bottle.
Continue reading