Bulletin Bottle is a hand-curated selection of custom water bottles featuring a variety of colors, designs, and material options for your unique brand identity. All of our water bottles are BPA free. Water bottles that are denoted as child-safe are age graded and tested for CPSIA compliance. Click for more information.
---
---
Bulletin Brands on Instagram
---
RECENT BLOG POSTS
Our Favorite Custom Water Bottles for Gift Giving!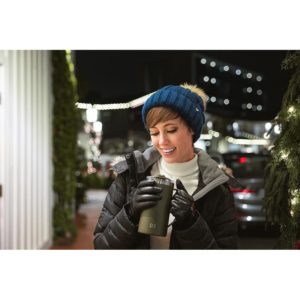 Believe it or not the holiday season is fast approaching! We know there is a lot going on this time of year and everyone has a lot of efforts to finish the year off strong no matter what industry you're in! Regardless of your audience and projects, we know that gift giving is on the horizon. Whether you want a nice gift for your employees to show your gratitude, a party favor at the corporate holiday party, or a thank-you gift for your clients, these high-end custom water bottles are the perfect custom merch!
Continue reading
Keep Warm this Winter with Insulated Water Bottles!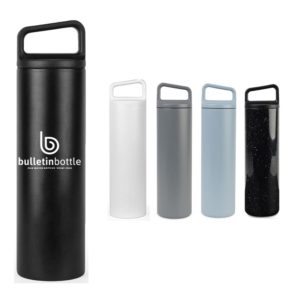 It's the beginning of November and the northeast has had an unusually warm week or so, but we know that the cold winter weather is right around the corner (ok …it's already here as we speak). Time to break out the winter coats, hats, boots, and gloves that we've been putting off. Aside from all the winter apparel, we'll also be reaching for our insulated water bottles and tumblers to help stay warm while on the go. Our BB team is one of the lucky ones who work from home during the cold months, but we know not everyone is so lucky! So, let's talk about some of the best insulated water bottles for the cold commute into work, and the ones we keep with us on a long day outside!
Continue reading