Bulletin Bottle is a hand-curated selection of custom water bottles featuring a variety of colors, designs, and material options for your unique brand identity. All of our water bottles are BPA free. Water bottles that are denoted as child-safe are age graded and tested for CPSIA compliance. Click for more information.
---
---
---
RECENT BLOG POSTS
The Best Water Bottles for Camping this Summer!
With summer in full swing, lots of people are hitting the trails and getting outside in nature! Hiking, biking, swimming, and camping are just a few of the popular activities that make summer so much fun. If you're one of these people (or your customers are!) then you should be on the look out for the best camping water bottles to make your summer adventures great. We've got you covered when looking for the best reusable water bottles for camping. Read along for some of our favorite bottles!
Continue reading
Clean Beaches Week: Head to the Beach with Resuable Water Bottles!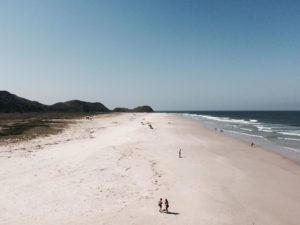 Clean Beach Week is July 1-7! It's an entire week every year that is dedicated to celebrating our beautiful beaches and highlighting the importance of keeping them clean. Here in Maine (where our team is headquartered) we have some absolutely gorgeous beaches, so this idea hits close to home! Every time I step foot on a beach, I'm reminded just how incredible planet Earth is and how lucky I live where I do. (And glad I am that I use reusable water bottles instead of plastic!)
Continue reading