Bulletin Bottle is a hand-curated selection of custom water bottles featuring a variety of colors, designs, and material options for your unique brand identity. All of our water bottles are BPA free. Water bottles that are denoted as child-safe are age graded and tested for CPSIA compliance. Click for more information.
---
---
Check Out Our Newest Bottles!
Bulletin Brands on Instagram
---
RECENT BLOG POSTS
Bulk Water Bottles: The Key to Big Savings
The cost of almost everything lately has been increasing, and we know that many individuals and businesses are looking to cut costs however they can. Regardless of what your specific marketing goals are, promotional products are a great way to help you get there. And buying them in bulk will help keep costs down exponentially. Whether you're looking for a high-end retail brand, or a budget-friendly simple bottle, bulk water bottles can help you achieve your goals!
Continue reading
Custom Merch for Breweries: Your One Stop Shop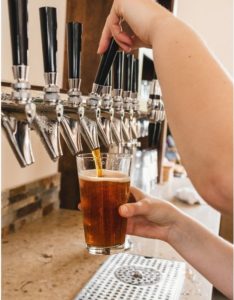 Are you looking for custom apparel, t-shirts, hats, outdoor gear, and other custom merch to show off your brewery's unique personality and style? We've got you covered for all your promotional products all in one place. From beer glasses to sunglasses, our team can help you create something special for your customers and fanbase.
Continue reading