Bulletin Bottle is a hand-curated selection of custom water bottles featuring a variety of colors, designs, and material options for your unique brand identity. All of our water bottles are BPA free. Water bottles that are denoted as child-safe are age graded and tested for CPSIA compliance. Click for more information.
---
---
---
RECENT BLOG POSTS
Recycling Facts: So What Is The Best Water Bottle?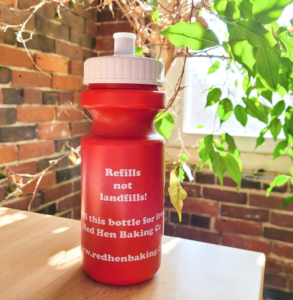 We often are asked, "What is the best aluminum water bottle?" or "What is the best stainless water bottle?" The answer is: the best reusable bottle is the one that stops a plastic water bottle from ending up in a landfill. It's more important than ever to make sustainable choices in our lives, and an easy place to start is with our drinkware. Single-use plastics pose risks to our health as well as the wellbeing of the planet. Opting for reusable water bottles is a small but significant change you can make daily! If you're not quite convinced yet, here are some recycling facts for you to ponder.
Continue reading
Reduce Your Waste with Reusable Plastic Water Bottles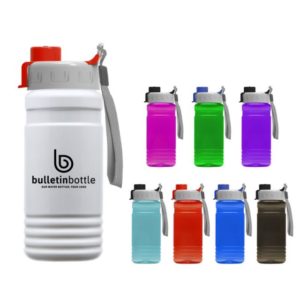 It's the New Year and we're all trying to stick to our resolutions. Maybe you want to go to the gym more or spend less money. Our New Year's resolution is to cut down on our waste and plastics usage! Reusable plastic water bottles help us keep our goal and stay hydrated. It might seem crazy that the answer to plastics reduction would be reusable plastic water bottles, but it's not! Reusable plastic water bottles are stronger than single-use plastics. If you want to read more about water bottle materials check out our blog post here. We also make sure that all our reusable plastic water bottles are BPA-free since we care about your health and safety.
Continue reading