Bulletin Bottle is a hand-curated selection of custom water bottles featuring a variety of colors, designs, and material options for your unique brand identity. All of our water bottles are BPA free. Water bottles that are denoted as child-safe are age graded and tested for CPSIA compliance. Click for more information.
---
---
---
RECENT BLOG POSTS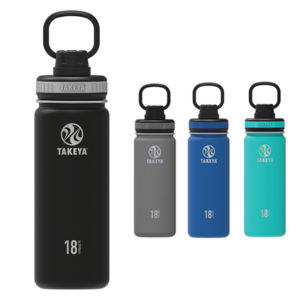 Our Takeya Originals is the exact same bottle that you see on the shelves in your neighborhood Target, or Nordstrom, or Macy's. The only difference is that ours have YOUR logo on them!

Staffer Jennifer has been testing this bottle for a few months now. Here are 5 reasons why she thinks this bottle can go the distance on your next branding campaign:
Continue reading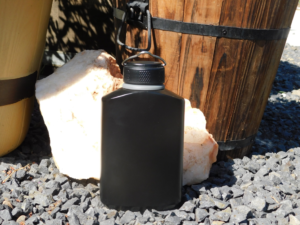 Are you looking for a promotional canteen? One that you can put your branding on but that can actually be used for real life expeditions? If so, you likely already have discovered that they're not at all easy to find. That's why our Aluminum Canteen is so special.
Continue reading