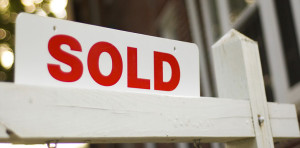 OK, real estate agents. Winter used to be the slow time, but does that even really exist anymore? In this market, houses are still selling and buyers are still on the lookout—especially in areas with low inventory and high demand. So let's talk about closing gifts for realtors.
Your buyers and sellers probably aren't making 30-year loan commitments just for the closing swag (but if they are, let us know what you hand out because we might want in on that!). That doesn't mean you can't offer a lovely thank you for their business when they're done passing keys across the table.
Our clients have spoken, and here are our top 5 bottles that are used as closing gifts for realtors (you can check out our top bag gifts here):
Custom bags and water bottles not your thing? That's ok! There are lots more wonderful ideas  on Bulletin Basics. Our clients have given things like lip balm, golf balls, pint glasses, and more!