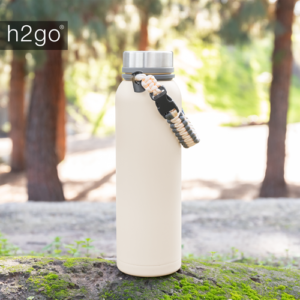 H2go water bottles are a series of high-end water bottles that are very popular among businesses and consumers alike. And for good reason! Our clients love h2go bottles and we're so excited to continue adding the newest additions to the series to our website for you all to shop right at your fingertips. Let's take a look at some of our favorite h2go water bottles below!
H2go Conquer Insulated Bottle – this is one of our most recent additions to the site! We absolutely love the bright and fresh color options that this bottle comes in. If your brand is colorful, whimsical, or full of fun, this bottle is for you! The threaded drinking spout and hinged cap makes it perfect for busy individuals and children!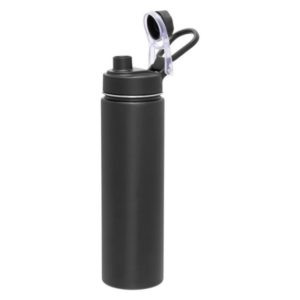 H2go Lodge with Magnetic Cup Lid – this water bottle has a super unique cup lid that makes it perfect for camping and outdoor events. This stainless-steel thermos keeps your drinks hot, and you can use the lid as a cup to drink hot chocolate, coffee, tea, or your favorite hot drink while on the go or in the woods. Outdoor lovers …this one is for you!
H2go Pine Thermal Bottle – another new addition to our website! This bottle looks as tough as its built! With 18/8 stainless steel and a removable rope strap with buckles, this is the ultimate adventure sidekick!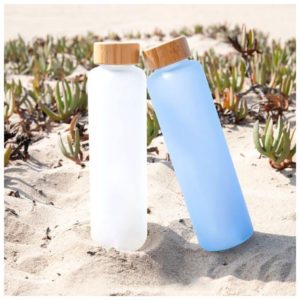 H2go Frosted Glass Rincon Bottle – the frosted glass on this bottle is trendy, stylish, and oh so cool looking! Glass not only has a high-perceived value, but the threaded bamboo lid gives it an extra elevated touch. This color palate is ensures a high-end feel for any marketing project!
H2go Cerro Thermal Bottle – this brand-new bottle has a unique lid component that's sure to set your brand apart from the crowd! It has a carrying handle with silicone matching accent and stainless-steel rim. As with all the h2go bottles, it's built to last and impress!
These are only a few of the many amazing h2go bottles we offer on our site. Shop them all here. Our team is here to answer any questions you might have, offer advice on picking the perfect bottle for your organization, and anything else you might need in the process. We look forward to hearing from you!