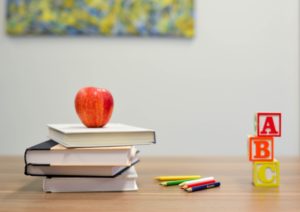 We know it's only July, but believe it or not, it's time to start looking ahead to the Back to School season! Thinking ahead and planning for future projects to account for processing and shipping time is important during the busy summer months. Here we'll highlight custom bottles that are great for school, but we have a full list of all our Back to School essentials that include more than just water bottles, so you have it all in the one place read it here.
At Bulletin Brands, we have 3 different branches of our operation: Bulletin Bag, Bulletin Bottle, and Bulletin Basics. We've compiled a list of products from all 3 sites to create your go-to List of Back to School Essentials! Read on below to find the perfect addition to your project!
Camelbak Eddy+ 25oz Bottle – We love this bottle for school because it has a screw-on lid with spill-proof bite valve and one-finger carry handle! Easy to carry around campus and it won't be spilling in class! Plus it's the name-brand you see at retail stores, meaning a high perceived value and versatile bottle you'll love!
Contempo Tritan Water Bottle – Tritan is a material that's made to last, and this bottle is no different! It's large capacity and fun colors make it perfect for students and staff to stay hydrated during their long days. Plus, it's USA Made!
Traditional Water Bottle with Tethered Lid – This bottle comes in bright, fun colors that are great for class! The tethered lid makes it easy to carry around campus and keep on a backpack!
These are just a few of our favorite Back to School Items. Shop around all three of our sites to create the perfect promotional item for your organization. Whether you're an elementary school or a college, these items are incredible useful for students and staff alike! Reach out to our team of knowledge staff with any questions you have!