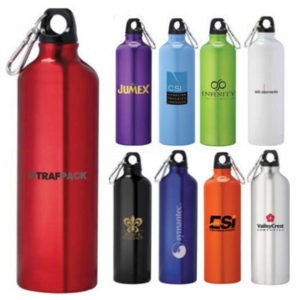 It's hard to believe kids are starting a new semester of school soon! Before we know it, springtime will be here and with that comes a new season of sports. Warmer weather, sunshine, and outdoor sports games are on the horizon, and we've got the gear to help you make this season the best yet! Custom team water bottles help to cultivate community and team spirit, in addition to being extremely useful for both the players and fans! No matter what team you're rooting for this season, we've got a bottle perfect for the big game.
Custom team water bottles with your school's logo or team mascot on them are a great way to show school spirit on game day and every other day! Staying hydrated is super important especially as the weather gets warmer and we gravitate towards outdoor sports. Having a fun water bottle that people actually want to use is crucial! Here is a couple of our favorites that are perfect for sports teams:
We love our Large Simple Carabiner Sport Bottle for teams. It's large volume capacity keeps the players hydrated during the game, and it comes in a wide variety of color options and styling for your logo. It's screw down cap with carabiner is perfect for latching onto a sports backpack while traveling to and from practice!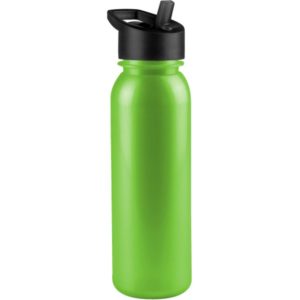 Another fan favorite is our Flip Straw Sports Bottle. This bottle's flip straw makes it perfect for traveling or for a quick drink during the game. If twisting off an entire cap to take a drink isn't ideal, then this bottle is for you!
We offer another great service that is perfect for team bottles. Once you find your perfect bottle, we are able to add a name plate to it so that players can write their name on it in Sharpie!
Shop around our site to find all different kinds of custom team water bottles to fit your
needs! We also have a wide variety of fun school swag over on our Bulletin Basics sites. Customize apparel, seats, school supplies, and more! Looking for team bags? Check out this blog post link team bags blog post here)