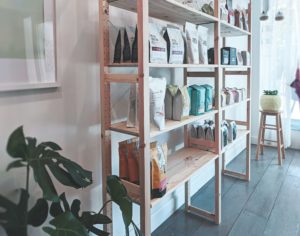 Our team here at Bulletin Brands is a great resource to help you find the perfect promotional product for your project. We offer insight, advice, and help point you in the right direction based on our years of experience in this industry! On top of that, did you know that we have categories on our website with the most popular water bottles based on industry? Custom water bottles are ideal for so many different industries, but we've broken them up into some of the most popular ones! There are a few different categories up on our website for you to check out, but here we are going to focus on our list of popular custom water bottles for retail stores. This is a huge industry that we work with regularly, so if you're a retail store who is looking for their next promotional project then this blog is for you!
Camelbak Eddy+ 25oz Bottle – Oftentimes, our retail clients are looking for high-value bottles to bring into their shop, and this name-brand bottle does just that. It's stylish, has a high-perceived value, and is a brand name people know and love. Plus, it comes in a range of colors that help to showcase your shop's unique identity.
Camelbak 25oz Chute Mag Tritan Bottle – like the one above, the Camelbak brand is one that people know and love. This is another great option with high value but with a different top option than the Eddy bottle.
Takeya Originals 18oz Insulated Water Bottle – this bottle is a solid option for those looking for an insulated water bottle for their project. This bottle is stylish and has a high-end brand name that people will love. It comes in a range of cool color tones that are trendy and are sure to become a best seller!
Gaia Bamboo Tumbler – this tumbler is perfect for zero-waste shops, outdoor brands, and any retail shop that prioritizes sustainability. It's an ideal canvas to highlight your brand's values and eco-friendly choices. It is a simple yet sophisticated insulated tumbler with a long list of selling points!
These are only a few of our favorite custom water bottles on the list. Shop the full list of popular custom water bottles for retail stores here. As always, our team is standing by to help you without the process in any way we can. Reach out today!