Spring is here, so we sent our trusty staff reviewer Deborah home with a Fruit Infuser Sports Bottle. She filled it with all kinds of fruit and brought it along on her daily activities. Her immediate reactions were that this bottle is a nice size, easy to hold, and that the infuser holds the right amount of fruit for a perfectly infused bottle of water.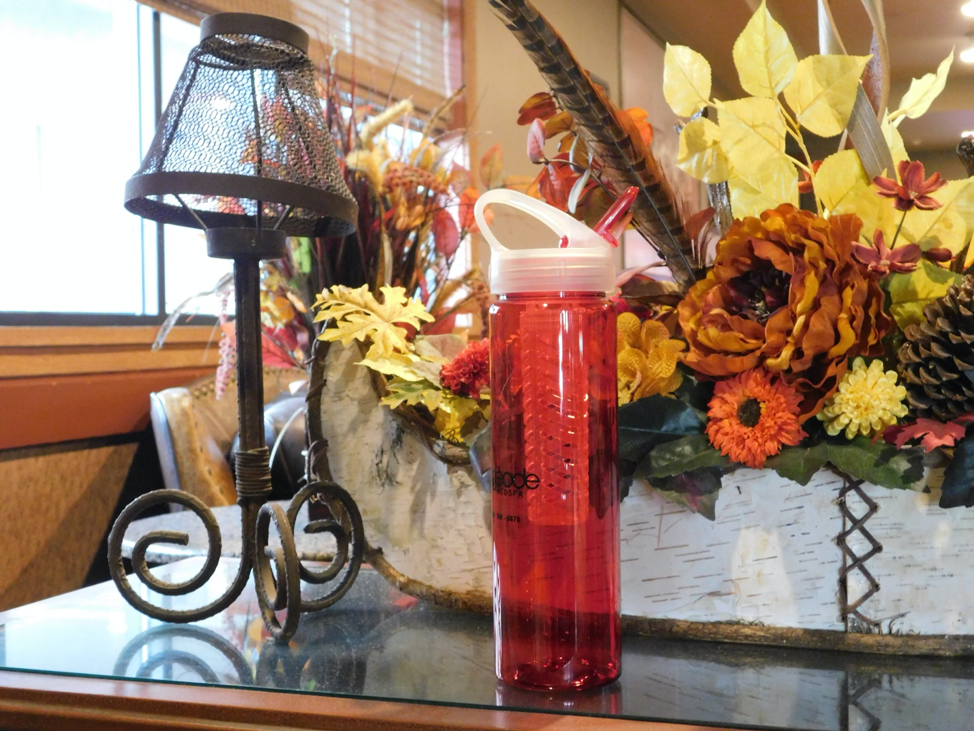 The Fruit Infuser Sports Bottle is made of BPA-free plastic, of course, and is USA-made. The bottle features a twist-on lid with a flip-top drinking spout. The lid also has a convenient carry loop for when you're on the go. Once you have filled the infuser, it easily screws into the lid, adding the refreshing flavor of your favorite fruit to your water.
Deborah starts her day with a bottle of lemon infused water to rejuvenate herself and make sure she is well hydrated. For an afternoon pick-me-up, she fills her infuser with wild mountain huckleberries, her favorite fruit. She also likes to mix it up with fruit combos, like orange ginger and pineapple coconut lime. She was thoroughly impressed by this bottle's infusing abilities and would highly recommend it to anyone looking for an infusing bottle.
Our Fruit Infuser Sports bottle is an awesome alternative to a normal water bottle. Reusable water bottles are sold everywhere today, so changing up your offering can be a great way to capture people's attention. Infusers are great for athletic teams, organizations that encourage healthy habits, or anyone who just likes infused water.
This bottle offers a large capacity, holding 25oz and making it the perfect car ride, work day, or hiking companion. It is available in clear and newly red and blue, with a variety of imprint colors. It features a generous printing area to fit your logo or brand name. The Fruit Infused Sports Bottle is a great option to consider if you're looking to draw attention. Request a personalized quote today!