The holidays usually mean gift giving, and we hope that when you're done giving, you recycle what you can. However, just what can go in your recycle container is not necessarily cut and dry. Here are some tips on how to recycle holiday waste.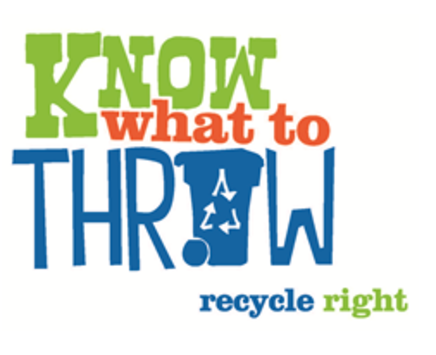 Wrapping Paper: Wrapping paper is generally produced with chemical dyes that contribute to water pollution. Although you can put some wrapping paper in the recycling bin, the heavy inks downgrade the quality of the paper.
What's the best recycle-friendly wrapping paper? Don't forget to remove all tape and tags before recycling, and look for:
• Light colored and white backgrounds
• Post-consumer recycled content paper
Foil and metallic wrapping paper, or paper with metallic pieces are NOT recyclable.
Glass and Plastic: Check your local waste management company to find out what recycle numbers are accepted, and look for those numbers inside the Universal Recycle Symbol (three arrows chasing each other) on all your glass and plastic trash items. If recyclable items are not recycled properly, they will go to a landfill—where they can't be broken down.
Shipping Materials: Bubble wrap is hard to break down and is easily substituted by using shredded paper. Purchase an inexpensive shredding machine and make your own shredded paper from unwanted documents in your home–which can be put into a compost bin or recycled when they've served their purpose. Don't use packing peanuts in your boxes, use unbuttered popcorn! If you do happen to receive peanuts or bubble wrap, you can drop them off for reuse at mailing and shipping companies. Another option for unwanted bubble wrap? Use it as window insulation to keep your heating costs down! Styrofoam blocks, like packing peanuts, are not recyclable. However, fiber blocks (made from molded pulp) are recyclable. These look like egg-carton fibers and are sometimes used in place of Styrofoam.
Cardboard and Paperboard Boxes: All boxes are recyclable, even if they have tape on them, but first remove all non-cardboard items (such as clear wrap or packing peanuts).
We hope this helps you tame the holiday trash mountain. Did we miss your favorite tip? Share it here! Happy holidays and we'll see you in 2012!