The Eleventh Annual World Oceans Day is coming! On June 8, join millions of people around the world to celebrate the water that links us all.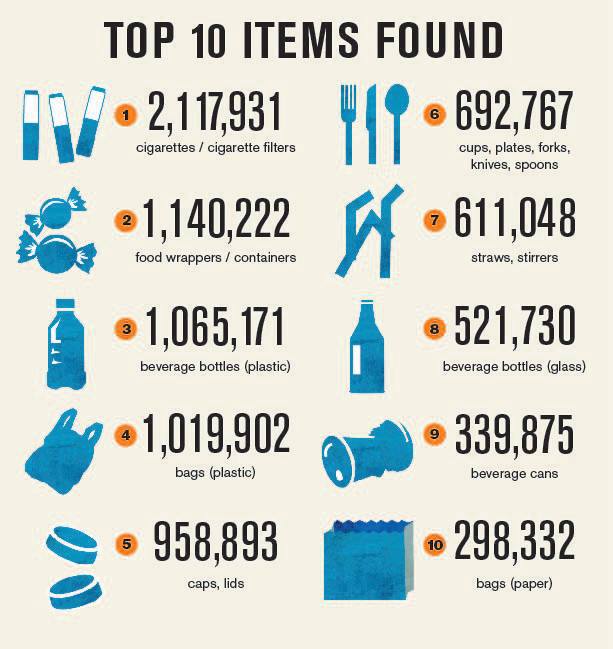 Since 2002, The Ocean Project and The World Ocean Network have worked together to coordinate events worldwide. World Oceans Day encourages individuals to think about what the ocean means to them, and how it can be conserved for future generations. When we learn how our daily actions affect the ocean and its inhabitants, we can begin to make changes—even small modifications to everyday habits—that will benefit the ocean.
The Ocean Project recognizes that there is one world ocean that connects us all. In 2009, an 's' was added after the United Nations General Assembly passed a resolution officially recognizing June 8 as World Oceans Day each year.
Visit www.worldoceansday.org to join a local event, plan your own event, or learn how you can get involved in other ways.
The above infographic, courtesy of Ocean Conservancy, reflects the amount and types of rubbish collected during their 2012 ocean cleanups.