Water bottles as promotional items are hotter than ever. It's also easier than ever to find plastic water bottles at prices to meet every budget. Our four most inexpensive water bottles don't skimp on quality by any means, and are all very similar. Is one of these bottles best for your needs?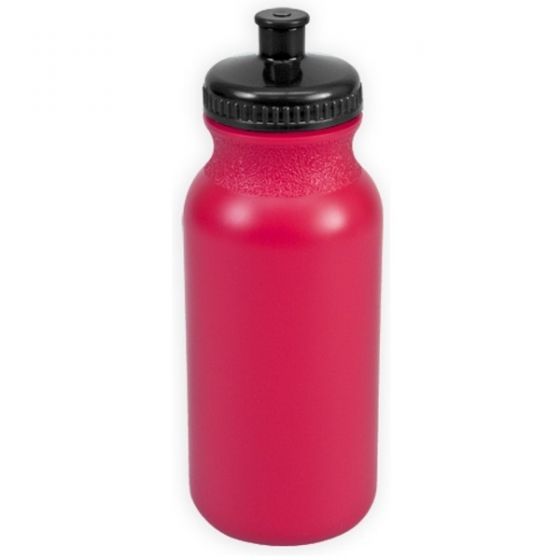 Our 20-ounce Squeeze Water Bottle is BPA-free, like all of the water bottles on Bulletin Bottle [.com]. This bottle comes in white or frost, with nine different push-pull lid colors. Squeeze Water Bottle Colors offers 27 bottle and nine lid choices—three of which are made from 100% recycled materials. You can even mix and match up to four bottle colors for free!
Need something a little bigger? Our Bike Bottle line might be just what you're after. These 28-ounce bottles feature a design that works great with most bottle cages. Like the Squeeze Water Bottle line, our Bike Bottle comes in white or frost, with nine push-pull lid options, and Bike Bottle Colors boasts 14 bottle and nine lid colors. Also included in the price of this bottle is your choice of imprint locations: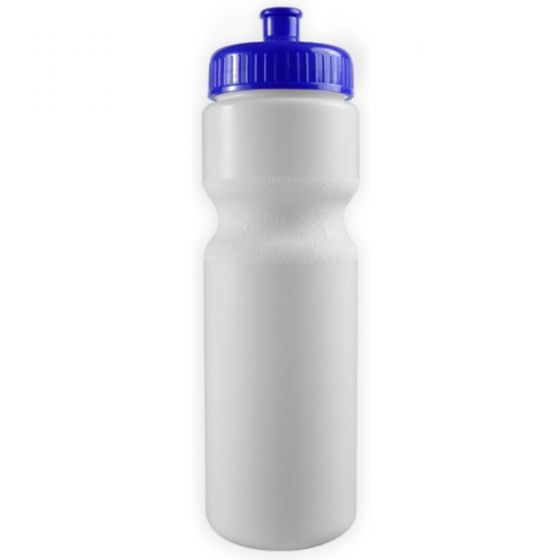 in the center, or on the top part of the bottle.
Both the Squeeze Water Bottle line and the Bike Bottle line are CPSIA approved for use by children over 3, making them popular for organizations that serve a wide age range of recipients. These four bottles are also union made in the USA (union bug imprint available on request).