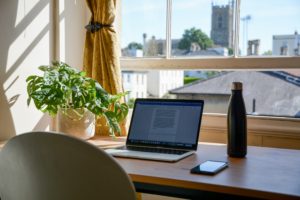 It's been over 2 years since the pandemic started (how crazy is that?!) when millions of people were sent home from the office and began working from home. What started as a temporary measure that people thought would last a few days or weeks, has become a long-term or even permanent change for many companies. A study by Owl Labs showed that 62% of people aged 22 to 65 claim to work remotely at least occasionally. What does this mean for businesses? It means that hiring teams and managers are met with a new set of challenges when trying to foster a strong team culture. How do you engage with employees outside of the office to make them feel valued and seen? How do you create a strong company culture and instill the company's values virtually instead of in-person? Answer: custom promotional products!
Custom promotional products for new hires, or employees in general, are a great way to address those new challenges that arise with remote work. With new hires for instance, it's imperative to make a good 'first impression'. You talked about how great your company is during the hiring process, and now it's time to show them that they made a great choice by choosing to work there. Custom promotional products are an easy but effective way to showcase your values while also giving your new hire something they'll love (which means they will feel valued as a result!).
Let's say that your company values sustainability, and it's a big talking point for you during your hiring process. You love to talk about how your employees get time off for volunteering, your company gives back to sustainability initiatives, the corporate office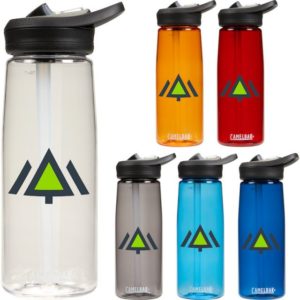 recycles, and so on. When onboarding your new employees, if done in person, it wouldn't make much sense to have plastic water bottles there for training. And if you're onboarding virtually, then sending them a welcome package with a high-quality reusable water bottle in it is a great way to make the virtual process feel more personal, while highlighting your company's commitment to sustainability.
Creating unique promotional products for your employees is a cost-effective and meaningful way to connect with your team and highlight what your business does best. It's the perfect canvas for showcasing some personality, uniqueness, and high-quality work. At Bulletin Brands, we have a wide variety of custom bags, reusable water bottles, and basic item that will fit any project. We have a knowledge staff of experts standing by to help you create the perfect items for employee appreciation events, new hire training, and more. Reach out today!