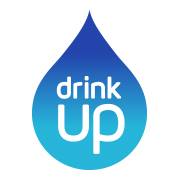 Have you heard of Michelle Obama's Drink Up initiative? Well, it launched about a year ago as a collaboration with Partnership for a Healthier America and promotes water consumption with kids.
Of course, we think this is a powerful, positive movement. BUT organizers have joined forces with the American Beverage Association to help get the message out and make water "hip" with America's youth. Do you see the problem? If you guessed that tap water isn't a product offered by the American Beverage Association, you're right.
Despite also partnering with companies including Brita, Nalgene, and S'well bottle, according to a Nielsen study on the impact of the Drink Up campaign, online ads have helped fuel a 3% lift in sales of bottled water, worth about $1 million. See the rub?
We're not the first to argue that tap water should be promoted over bottled water. And we understand, like Margot Wootan of the Center for Science in the Public Interest said, "Increasing the appeal is one part of what needs to be done to reduce the consumption of other beverages." It IS mission critical to focus on appeal and "cool" when targeting our youth with something that is viewed as anything but.
However, we are hoping that year two of the campaign dovetails our kids' newfound love of water with a more developed environmental conscience.  THAT would make Drink Up truly a success in our eyes.
For more information, visit http://youarewhatyoudrink.org