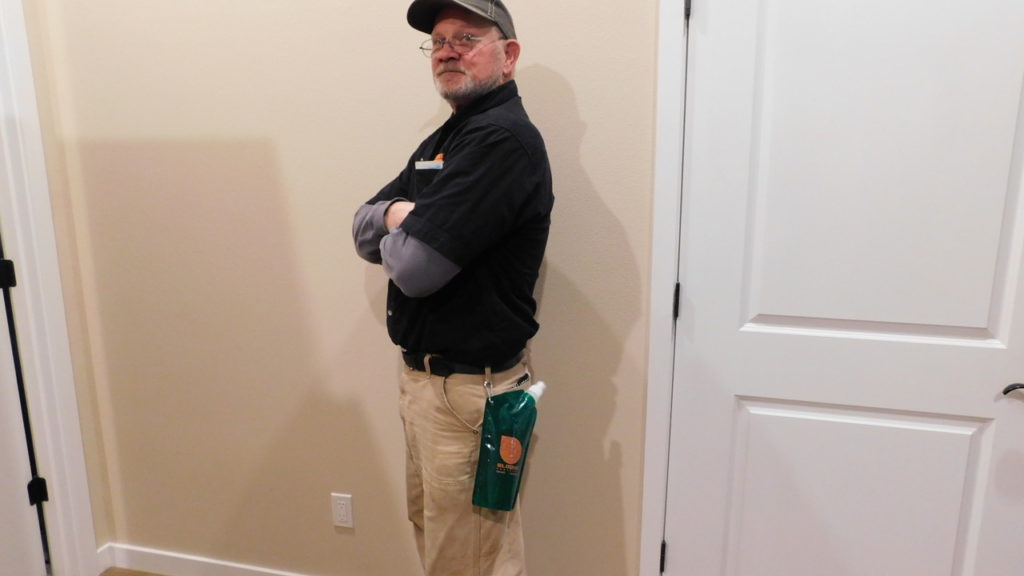 Our BPA-free Fold Up Water Bottle Bag is a great travel item. It rolls up and packs away well in a bag, backpack, or four-legged friend's pack–or clip it anywhere with the included carabiner. Deborah recently took it with her when she traveled to the mountains, where, as she said, "fresh water flows clean". Deborah commented, "It was easy to just pull out of my daypack, have a good cold sip of mountain water, and roll it back up."
"The included carabiner makes it so easy to tote around. It seemed to fit in all the cupholders in my car, too! It's easy to fill up, though it's worth mentioning that the spout and opening is not big enough to put most ice cubes through."
Good point, Deborah! If cold water is a must for your trek, we suggest filling the bottle partially full with water and freezing it before you head out.
Also worth noting is that the push-pull spout has an attached cap to cover where your mouth goes—which is great, especially if you're on a dusty hike! It's also attached, so you won't lose it in the dirt!
Back to that 5mm aluminum carabiner that Deborah mentioned. You can use it to clip this folding water bottle to your belt loop, dog leash, backpack, stroller bag, ski pack—you get the idea! There's really no excuse to not have water on hand with this bottle.
The Fold Up Water Bottle Bag can only be printed in one color, but there are lots of great bottle colorways to choose from, so you can easily incorporate your organization's branding standards into the project. Just roll, stow, and go!