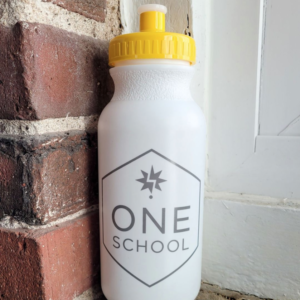 Let's talk about custom plastic water bottles for a second. Being able to customize different features on your favorite bottles is a special thing, after all! Custom plastic water bottles are a great option for carrying your water and your custom logo or design.
We think being able to customize something adds a special touch to whoever receives these custom plastic water bottles. From colors to sizes there are a lot of ways to add some creativity to your next project or event.
One of our favorite ways to customize a bottle is with color. Having a variety of colors is perfect when you want to find something that will compliment your design and help it stand out. If you want color options, you'll love our Squeeze Water Bottle! This 20 oz. bottle features nine lid colors, and two bottle colors. The white is vibrant and great for displaying your design in full color. The frost color is semi-transparent so you can see when it's time to fill your bottle back up.
If you want even more color options, we also have our Squeeze Water Bottle Colors option. This is the same 20 oz. BPA free plastic bottle but with nine lid colors and 24 bottle colors! That's a lot of variety! These bottles are affordable, and they meet CPSIA and FDA testing requirements for children ages 3+.
Sometimes a color switch isn't the customization you're going for. If you want something different but you're still looking for that creative kick, try our popular Flipper Water Bottle. This bottle holds 22 oz. and has finger grips on the bottle so you can carry it comfortably. The flip up water bottle lid is easy to use and has a loop on the side so you can hook it on to a bag when you don't need it. The full color printing option looks great against any of the 6 bottle colors, and with 5 lid colors the options are endless. We also have our Flipper Water Bottle with Fruit Infuser! This is the same bottle but with the added feature of a fruit infuser basket for your water or other liquid!
These custom plastic water bottles bring lots of creativity to the table. The fun features help these bottles showcase your logo or design beautifully. Custom plastic water bottles are perfect for all events or project you might have lined up!