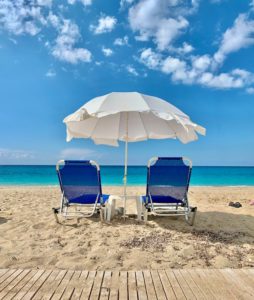 The weather has finally started to warm up here on the east coast, and that means the hot summer days are just around the corner! Days at the beach, hanging by the pool, hitting the hiking trails, or simply enjoying a cocktail in the backyard are finally upon us! Summer is a great time for releasing custom promotional products for your audience because the options truly are endless! Let's take a look at some of our favorite promotional items for the summertime. No matter the industry you're in, these are sure to become crowd favorites!
Silipint Silicone Straw Tumbler – We love this tumbler for summer because it's durable and sturdy, so perfect to have by the pool or on the beach where glass isn't allowed! You don't have to worry about it breaking or denting, plus it's non-toxic! It comes in fun colors which make it absolutely perfect for summertime! Take your favorite beverage on the go this summer!
64oz Bubba Insulated Growler – Staying hydrated is the name of the game during the hot summer months, and this huge, insulated growler helps you do just that. Perfect for outdoor sports tournaments, camping trips, a long day at the beach, and so much more. It's hinged cap, carrying handle, and wide drinking spout make it perfect for taking with you on the go!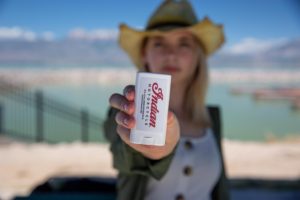 SPF 30 Oval Sunstick – Don't forget the sunscreen this summer! And how great is it that you can add your unique logo to something that your audience will use almost every day! Perfect for outdoor events and so much more this summer. This sun stick is made for easy application and is PABA-free and water resistant.
Aviator Sunglasses – Looking for something different than the plastic promo sunglasses we see at most events? These aviator sunglasses offer something different and stylish, but still super useful in the summer!
Modesto Picnic Carrier Set – This unique and practical set is perfect for the spring and summer time! Entertaining clients outdoors? Hosting an outdoor event or company picnic? This is the perfect item for showcasing something useful. The 7 piece set includes a wine opener, 2 stainless steel knives and forks with polished wood handles, and so much more!
These are just a few of the many promotional products we love for the summertime! Depending on your industry and audience, we can help recommend the perfect products for your unique vision and goals. Reach out to our team today!