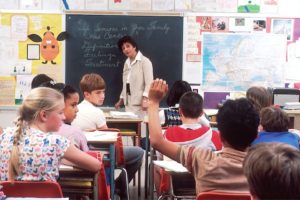 Teachers play an incredibly important role in our society for children and families alike. We love celebrating them! They are so appreciated by our team here and that's why we're excited to show some of our favorite reusable water bottles that we think make perfect gifts for the special teachers in your life. Not only do quality water bottles remind teachers to stay hydrated during a busy day, but they are also a small token of appreciation that can be used outside of work as well! Let's check out some of our favorites as we near Teacher Appreciation Week (May 8th-12th).
H2go Conquer Insulated Bottle – We love this insulated water bottle for teachers not only because of its copper vacuum insulation and stylish features, but because it comes in a huge variety of bright and fun colors! Perfect for showcasing personality and a bit of fun. Plus it's carrying handle makes it easy to take with you on the go.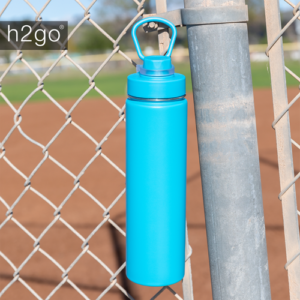 Insulated Tumbler with Silicone Straw and Handle – a twist on the viral Stanley tumbler, this insulated tumbler makes staying hydrated easy (and stylish!). Perfect for teachers to keep at their desk and use throughout the day, and on their off days it's great for running errands and lots more! We love the beautiful cool-tone colors it comes in!
Klean Kanteen Eco Classic Bottle with Sport Cap – This brand-name, eco-friendly bottle is perfect for busy teachers! Not only is it non-toxic and environmentally conscious, but the sport cap makes it easy to drink throughout the day without spills. The finish is chip-resistant too, so it's built to keep with you no matter where your day takes you!
These are just a select few of the many reusable water bottles we think are great for busy teachers. Teachers deserve to be appreciated every week of course, but especially during Teacher Appreciation Week do these bottles make a great gift. Let them know you see all the effort they put in year-round with something custom and practical they can use daily. Plus you can customize them with your school logo, your favorite saying or quote, or any other design you think your teachers would love!