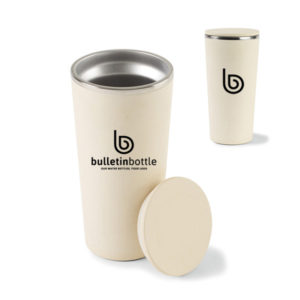 As springtime begins and the weather starts to get warmer, more opportunities for outdoor events and gatherings start unfolding! From school sports games to community outreach, we have a wide range of bottles to fit your needs. A lot of outdoor events like farmers markets and community garden events seem to have one theme in common: sustainability! You may be wondering: what is the best water bottle that aligns with my values of sustainability? Look no further! We'll highlight some of the top water bottle choices if sustainability is important to you.
If your event's messaging highlights sustainability, or your organization's mission is to help others live more sustainably then above all, you want to make sure that your promotional items reflect those values as well. It wouldn't make sense to hand out single-use plastic water bottles at the event, or brand-new plastic water bottles without consideration for more sustainable alternatives! Let's check out options for the best water bottle that will highlight your brand's goals for eco-friendly choices!
This Small Recycled Bike Bottle is molded with 100% post-consumer recycled content. It's small and lightweight making it perfect for handing out at a community event or selling for a fundraiser. In addition, you can feel good about it being union made here in the USA!
If you're looking for something more upscale, check out this Gaia Bamboo Tumbler. It's BPA, PVA, and phthalate free, plus it includes a natural gift box! To top it off, this tumbler is a bio-composite of 70% bamboo fibers and other natural materials. This is the perfect item to showcase a high quality and sustainable brand!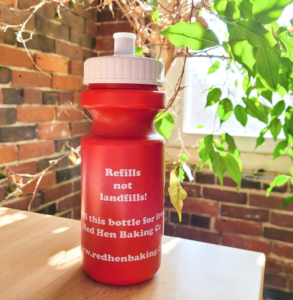 Another option is our Tumbler with Bamboo Lid. We love glass bottles because they can easily be recycled at the end of their long life! In addition, they have a high perceived value, especially this beautiful bottle with the modern bamboo lid. The bamboo lid is perfect for natural brands, plus it comes with a straw as well!
These are just a few of the options we have that would be perfect for sustainable brands. At Bulletin Brands, we maintain close relationships with our vendors to ensure best practices and high standards so you can rest easy when ordering with us. If you have questions about materials, manufacturing processes, or anything else regarding a product, please let us know! We're happy to help you find the perfect bottle for your upcoming event.