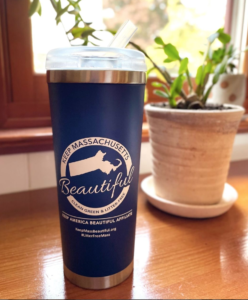 There are a lot of different bottle materials out there for you to choose from when looking to purchase reusable water bottles. Trying to figure out which material is best for your needs can be overwhelming! If you're not sure where to start, we've got you covered! We'll walk you through the different materials and what they have to offer so you can make an educated decision for your next event or marketing campaign. Reusable water bottles are an effective tool for promoting your brand, so let's find the perfect custom water bottle for you!
Stainless Steel: this material is a great option for those looking for something sturdy. Stainless steel is extremely durable and will last a long time! If you'd like to read more about stainless steel, check out another blog post of ours here.
Aluminum: this material is lightweight, making it perfect for people who are on the go! It's a cost-effective material option for bottles that will be used for things like sports, biking, hiking, and more.
Plastic: this is a highly popular material that you surely see almost everywhere. Reusable plastic is both lightweight and durable, making it extremely versatile. We have BPA-free plastic and recycled plastic options in addition to classic materials.
Tritan: This is a durable and dependable reusable plastic material. Perfect for kids and teens who are always on the go! To learn more about Tritan, check out our blog post.
Glass: glass is an awesome material option for those who are looking for a natural, upscale aesthetic for their bottle. It has a clean look and natural feel, making it perfect for sustainability-focused brands. Check out one of our favorite glass bottles here.
These are just a few of the many options that are available out there to choose from. Here at Bulletin Brands we are standing by to help you find the perfect bottle for any occasion! Take a look through our site to see what catches your eye, and feel free to reach out with any questions. We handpick all the items on our site, so rest assured you'll find a quality bottle to meet your needs!