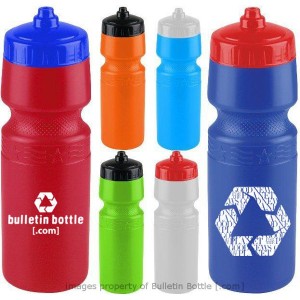 Teachers, PTA members, coaches, and administrators—we have a LOT of clients who buy water bottles for schools. They buy for fundraisers and jog-a-thons, to promote summer reading and healthy habits, and to celebrate new bottle fill stations.
Just poke your head into any classroom or lunchroom and you'll see that kids love water bottles. They're everywhere! Cool water bottles with school logos or fun graphics are coveted, especially when there's a name block that allows for personalization with a Sharpie!
Ready to start your school water bottles project? Great! We're ready to help. Here is a roundup of our top 8 favorite, kid-friendly bottles (in no particular order): 
Whatever your reason behind looking into school water bottles, know that your project is money well spent. Don't forget, we offer discounts to schools on nearly all of our water bottles! And, you can count on Bulletin Bottle to be in the know about CPSIA and product safety on all of our kid-friendly water bottles!