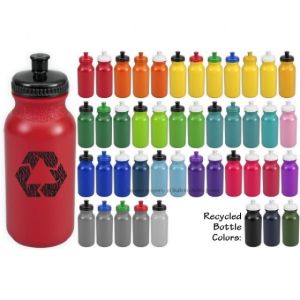 Bulletin Bottle is proud to offer specific water bottles made from recycled materials in the USA!
Among the 24 colors in the Squeeze Water Bottle Colors collection are three Eco color options that are made from 100% recycled materials. For more information on the Squeeze Water Bottle line, read our blog or visit the Squeeze Water Bottle Colors product page.
Remember that, even if these recycled water bottle options meet your specific needs, choosing any reusable water bottle is ALWAYS more eco friendly than a disposable bottle!