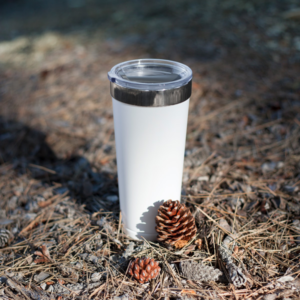 Reusable water bottles are the perfect addition to any project or event, and they add a finishing touch to everything. You might be looking for a bottle and find that you don't have enough time to complete a regular order. This is where rush service water bottles come in!
Rush service water bottles are bottles that have expedited production. For most there is a modest fee to rush your order, though some can be done at no charge. We also need to review art to make sure there are no concerns that could result in a less than perfect printing outcome. We still recommend that you start your ordering process as soon as possible so you have a wider selection of options, but if you're in a hurry and need a bottle on a shorter timeline, rush service water bottles are perfect.
Bottles that have rush service can come in so many different shapes and styles. We have so many fun options, like our Color Changing Sport Bottle with Straw! This bottle is made in the USA and changes color when you put cold liquid inside. This bottle would be perfect for sports events or any creative project when you want a fun reusable bottle to leave a lasting impression.
If you're more focused on sporting or outdoor events, we love our Pint Sports Bottle with View Strip. This USA made bottle features a push-pull cap which is perfect when you're on the go. We love the viewing strip that this bottle has so we can gauge how much water we have left on big hiking trips. These bottles are also perfect for children since this bottle is safe for children 3 years old and older.
When these bottles won't do the trick for you, our Stainless Copper Insulated Tumbler might be the bottle for you. These bottles have copper insulation to help combat condensation! The tumbler style of this bottle is perfect for your iced coffee or tea with its stylish look and feel.
Rush service water bottles are a great option when you need a bottle in a hurry. We love these bottles for their amazing design and shape. If you're in a rush and you need something to add the cherry on top of your event, reusable water bottles are the perfect addition for you!