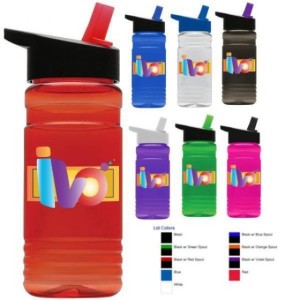 A recent blog talked about how the right water bottle makes all the difference if you're trying to make lasting changes and it all started when I was ordering a bottle to test. This is the story of that test bottle.
The 20 ounce bottle is CPSIA approved for children ages 3 and older, and it's obvious that the design is perfect for kids! The flip up straw lid is easy for even small children to operate and it has a generously sized carry hole on the lid to easily tote from place to place.
With that in mind, I had my children test it out for a few weeks and tell me what they thought. They're 6, 8, and 13. My 13-year old has Down syndrome, and sometimes bottles with a push-pull spout are a little tough for him, so I was especially curious to see what he thought.
I won't bore you with how the boy said it's the "Best. Bottle. Ever." or how the girl "loves it so much she wants to marry it" or how the teen is drinking three TIMES as much water as before because he can easily get the bottle spout open. The point I'm trying to make is that, like with my husband, the right bottle DOES make a difference. And now we have three of them.
Since the bottle is so fabulous, we have added it to our site and dubbed it the Small Tritan Water Bottle. Maybe…just maybe…it will make all the difference for your project too!
P.S. The green one? That's the life changing bottle from the blog…one month in and still no soda!